Today I talk about the excitement when Dad would bring home a new LP of Christmas music. For me, I love warm, cozy music. The albums would have different artist but eventually, someone would bust out the horn section and blast my head off. Happy Vegas Christmas – no thanks
My favorite Christmas album of all time is Harry Belafonte "To Wish you a Merry Christmas." It's so good it was remastered and released as "Harry Belafonte Christmas" with some additional songs.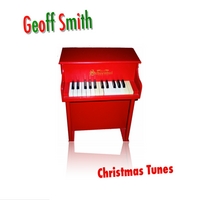 My Merry Christmas from Geoff Smith (also from PMN) Buy the CD at CDBaby . The opening "What Child is this" by Jimmie Bratcher.